This guide introduces students to the military applications of virtual and augmented reality resources. This research guide is not a comprehensive listing of sources but is intended to be a starting point from which students can begin their research according to their specific needs.
Access to resources found in AUL subscription databases is limited to current Air University faculty and students.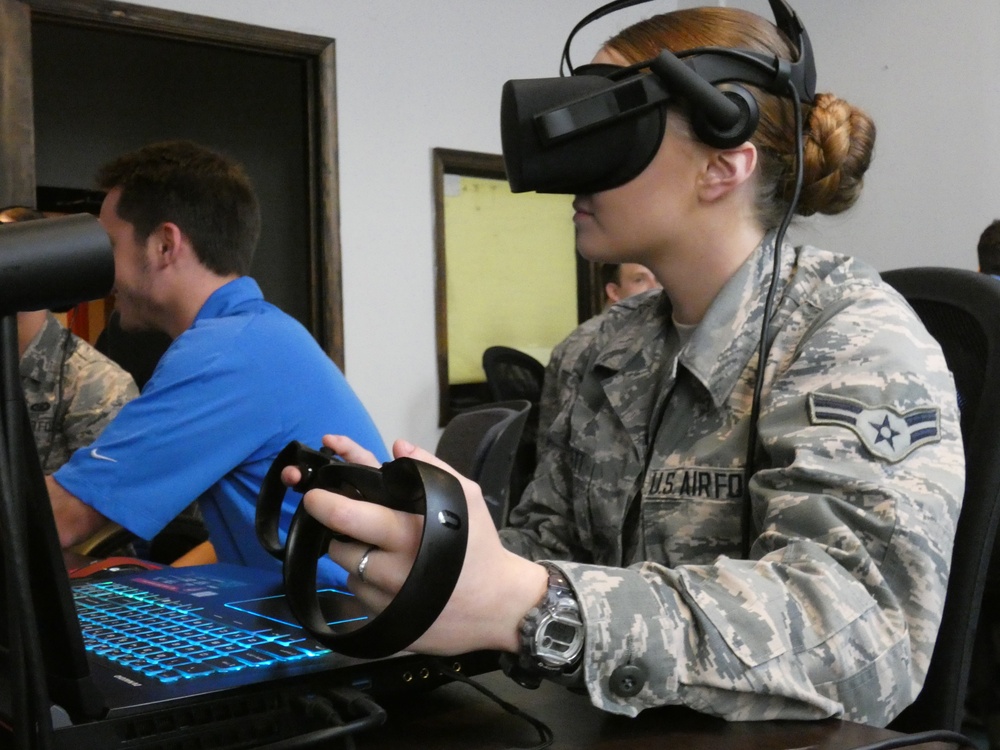 Source: DVIDS
Airman 1st Class Lysle, 36th Intelligence Squadron, completes a virtual reality demo at a collaborative workspace in downtown Norfolk, Virginia. The demo was part of a 10-day agile development initiative by the 363d Intelligence, Surveillance and Reconnaissance Wing aimed at gaining user feedback throughout the iterative software development process.